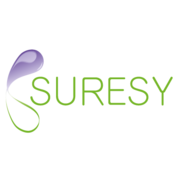 As a Gompels own-brand, Suresy have developed a range of premium incontinence products designed to cover all incontinence needs, including super absorbent pads, chair protection and bedding protectors.
Designed with the end-user in mind, Suresy products have a breathable design which helps keep the skin dry and reduce the risk of rashes and sores. The quick dry layer draws fluids away from the skin, locking them away in the core of the product. The super stretchy leak proof cuffs ensure that the pads shape to any individual and the fabric-back design is rustle-free and discreet.
As an established supplier to UK Care & Nursing homes for over 50 years, you can be rest assured that any Gompels branded range like Suresy will deliver outstanding results like you would expect from the world leading brands like Tena, Lille and iD.