Wipes & Infection Control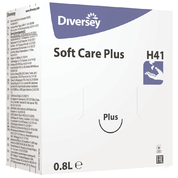 In any infection control strategy, one of the core components is hand hygiene. This is so fundamental to a reduction in the spread of healthcare associated infection (HCAI) that in 2004 the NHS via the National Patient Safety Agency (NPSA) launched the clean your hands campaign to raise awareness and involve staff across primary care trusts. Ten years later, hand hygiene is still the most effective method for raising hygiene within the home and workplace.
In the Gompels Healthcare range of infection control supplies you'll find well-known hand hygiene brands such as Hibiscrub and Purell as well as a large range of wipes covering not just antibacterial and disinfectant functions, but also more general cleaning tasks such as baby wipes or patient cleansing. In amongst the well known brands, you'll also find our Proform brand which offers great performance and some great savings to help your budget go further.
Understanding Infection Control
Our infection control guide explains how to implement an infection control strategy and guides you through the Code of Practice for the Prevention and Control of Health Care Associated Infections (HCAI) for the Private and Voluntary Health Care Sector and Care Homes. In addition, we've put together a Guide to Infection Control Hygiene that helps you choose the right products for different areas in a colour-coded cleaning system (see Janitorial Supplies for more information), so now you can be sure which products are appropriate for food preparation areas and which are suitable only for washrooms and toilets.
Understanding Wipes
Antibacterial Wipes are clearly important for infection control, but otherwise we know it can be difficult to distinguish which dry wipes and wet wipes are suitable for your needs. So we've put together a guide to all the dry and wet wipes that we stock. These charts briefly outline the products' uses, have a rating guide so you can compare wipes across the board, identify any health and safety issues and highlight the benefits of each pack: