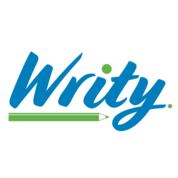 We launched Writy in late 2021 to fill a gap in the stationery market. We wanted a range of good quality products that had economical pack sizes for our customers who want to buy in bulk.
Here you will find a growing range of stationery essentials that are not only cost effective but look great in your workplace.
Check back soon to see what other exicting products we are launching...