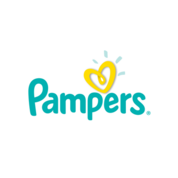 Founded by Grandfather Victor Mills in the 1950s, during his time working for Procter and Gamble, USA; Pampers baby nappies are now market leaders throughout the world.
Continuous years of research and development has led to the super absorbent, breathable and lightweight nappies that we see today.
The Pampers brand strives to improve the communities it serves, helping parents and carers keep babies happy.
The Pampers safety promise means your baby's safety is always the number one priority. From the materials used, to production and testing, you can be confident Pampers baby nappies are best suited to your baby.