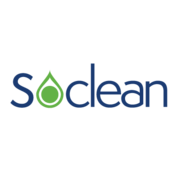 Soclean janitorial products and cleaning chemicals have been developed with care homes and nurseries in mind. The colour coded cleaning items ensure you limit the risk of cross contamination, whilst the range of cleaning chemicals are tough on dirt with refreshing, pleasant fragrances.
The specially formulated laundry detergents and softeners are perfect for busy care homes and the paper hand towels are responsibly sourced from Ecolabel certified factories.
Whether it is colour coded mops and buckets, paper hand towels or cleaning chemicals, we are sure to have you covered.