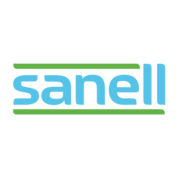 Sanell infection control products have been created with care homes and nurseries in mind. The fast-acting antibacterial sprays and potent 70% alcohol sanitisers ensure hands and surfaces are germ free, preventing the spread of infection.
Benchmarked against the industry leaders, the range has been developed to conform to industry standards such as BSEN 1276 and BSEN 13727.
Whether you are looking to keep toys sanitised in the nursery or keep flu and other viruses at bay in the care home, this range of sprays, wipes, gels and hand washes will keep the risk of infection to a minimum.