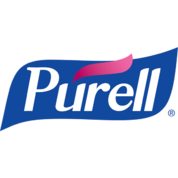 Invented by GOJO scientists in the late 1990s, Purell hand sanitiser has become a revelation in Healthcare markets throughout the world. With hand hygiene at the heart of its creation, years of evidence-based outcome studies have led to the development of a market leading range of products including Purell cartridge dispensing systems and Purell pump bottle solutions.
As infection control was considered a significant risk within care environments, Purell developed instant hand sanitisers which could be located in Purell dispenser systems or in handy pump bottles to be carried on the person. These effective alcohol-based products were perfectly suited to an increasingly germ-conscious world.
In 2013 the Purell hygienic hand rub gained eco logo accreditation offering third party reassurance that Purell meets rigorous lifecycle based environmental performance criteria for the European market.