Nursery Supplies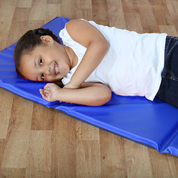 From nappies to nappy bins; baby feeding to baby wipes; sterilising fluid to baby lotion, we've got all the supplies a busy nursery needs to look after its charges and of course, they're all available at Gompels' usual great value prices.
You'll find major brands like Pampers for nappies, Johnsons for baby wipes and Milton for bottle sterilising, and look out for our own brand Proform wet wipes, and Gompels sterilising fluid, which offer branded quality at a much lower price.
As well as the day-to-day consumable supplies, we also offer basic nursery equipment, such as baby comfort station, childrens cutlery and training cups in our baby feeding section, and nappy bins in our nappy category. We also stock the more general supplies and equipment that any nursery might need, such as first aid kits, disposable aprons, paper towels, and janitorial supplies.
Most of our range of nursery supplies can be found here, but for baby wipes you'll need to visit the wipes and infection control category.